4 Week Results of a Former Cardio Queen
The Moms at ClubFYM who took on the 12 Week New Year's Transformation Challenge are sharing their 4 week progress updates. One of the most inspiring results shared are from Busy Mom Jennifer, who as a former cardio queen was extremely skeptical of the concept of working out just 90 minutes a week. See what she has to say after giving the Fit Yummy Mummy fat loss system a chance to reshape her body.
Jennifer's 4 Week Reflection:
"At week 4, I am in a curious position.
Being a reformed cardio queen, I've come into this challenge and FYM program skeptical about the philosophy of obtaining physical results when only spending a total of 90 minutes exercising per week.  I knew going into this challenge that it would not only be a physical challenge for me, but a mental one.  A challenge believing that I was not actually wasting precious work out time by adhering to the 90 minute rule.
I admit, it's been difficult pulling back on cardio.
However, at just week 4, I can say that I am seeing interesting results as my body is beginning to take on a new shape!
I have been gleaning a lot of valuable information from FYM mostly a change in my mindset over the short and sweet workouts vs. hours of cardio.
My Initial Transformation Challenge Goals:
Day One:
I am soooo tired of the ups and downs of getting "fit" and I mean, really "fit".  I have tried every diet out there until realizing about two years ago that it shouldn't be a "diet" but a "lifestyle change".  I have fallen into so many traps over my journey…the eat less, gain less philosophy only to realize that I was shooting myself in the foot by sending my body into crisis mode so it held onto the fat because I wasn't eating.  Then, I became a cardio queen.  And while I got super thin, I was soft thin, no muscle tone, very gaunt looking.  I work out 5-6 days a week, take spin, run half marathons but still feel flabby.
I know that I am finally getting to the truth of the matter with FYM.
I am going to follow this program to a T and I can't wait to see the results.
I am 44 years old and have three kids: 12, 10 and 5.  My last baby weighed 9lbs 14 oz at birth and my stomach was stretched to new heights while carrying her.  I have been told that I will never have a flat tummy again after these babies, I want to prove them wrong!!!
Jennifer was extremely skeptical as she began:
As you know by the questions I kept asking you in the beginning, I was really skeptical.  Really skeptical because it goes against everything Ive heard before.  Even Jillian Michaels preaches "calories in, calories out" and Ive been focusing on the "calories out" I guess.  The funny thing is, until you helped me post my photos a day or so ago, I knew my measurement changes obviously but I hadn't actually seen my photos side by side, before and after, until you so graciously posted them for me.  Then I was like, "Oh, Wow!"  The proof is in the photo.
Jennifer's Questions:
I am wondering if I can do interval training on days in between strength/interval training.  For example, if I do strength/IT on days MWF, can I slip in interval training only on T and S?  Where would a spin class fit into this program?  Would it take the place of some interval training during the week?
I am wondering why we should only exercise 90 minutes each week.  I am a former cardio fanatic and I do understand that too much cardio can result in eating your muscle which we are trying to build up for strength but also greater calorie burn in the long run.  I am wondering though why not more strength and/or cardio per week than 90 minutes?

My Replies to Jennifer's questions in the forums included comments such as:
If I may remind you that results are taking place when your body is recovering.
If you are constantly working your body  – this is over-training and causing you to get further from your fat loss goals.
Sure excessive cardio may lead to "weight loss" but those who experience these types of results end up with a smaller, softer version of their original body – no improvement to shape or definition.
Plus your body can only lose so much weight until you hit a plateau – this forces many women to do more and more – but honestly how much more time do you have to workout – in addition to restricting calories – a slowed metabolism, lack of energy, etc.
It simply becomes a path of diminishing returns. The more you do, the less results you see. Hit the wall – black slide – end up back at square one.
Study after study after study proves that short burst strength training is effective at building lean muscle, causing a higher calorie burn after the fact and FREES up your TIME.
More is not better
Better is better – which is what I am trying my hardest to teach.
If you wish to get different results…you must be willing to DO something DIFFERENT.
Not take what I have outlined as what works and mold it into what you are used to doing.
Jennifer's Ah Ha Moment:
As I look back over the past 5 years, I see where the hours spent doing cardio, while giving me great endorphins (lol), was counter-productive to my fat loss and lean muscle building goal. Thank you for being patient with me and taking the time to answer these questions for me. I think I'm finally getting it now.
Honestly, I was not really aware of my transformation thus far until I saw the photos side by side.  Holly is right!  You don't need a scale, photos speak volumes.
I am very proud of myself which is not something I normally can say. You ladies inspire me every day, thank you for taking this journey alongside me.
Jennifer's RESULTS

Weight: 165 – 160 ~ Loss of 5 lbs
Mommy Belly: 37 – 34.5  ~ Loss of 2.5 inches
Hips: 41 – 39.5  ~ Loss of 1.5 inches
Age 44, Busy Mom of three (12, 10 and 5), San Diego, Ca
I just FEEL more solid, more strong physically.
By the end of week 3, the ClubFYM workout of the month was becoming extremely doable and I was starting to challenge myself to get more reps in within the allotted 50 seconds to see if I could beat previous reps as a challenge to myself.
My clothing is finally comfortable… I am not stuffing myself into my jeans but they fit.  I'm on the verge of going down a size too!  My arms feel tighter and I think I can visually see some difference in the tone.  I know my core is stronger because I actually got to the point in the FYM workout for January that when the plank was next, I was actually looking forward to the sensation of holding a plank for 50 seconds.
The biggest "high five" I'd give myself is to see my periodic binging go out the door.  I would normally binge 2-3 times per week justifying that it was ok because I was doing so much cardio.  That lie put an extra 15 pounds on my body.
I am proud to say I have only binged twice over the past four weeks, down from 2-3 times per week.  AND when I did binge those two times, I just did not get the same level of satisfaction, I was almost forcing myself to do so and found myself half way into it thinking, "this is not even enjoyable", I knew that I was not getting the temporary high off of  it.  I think the bingeing is finally behind me.
Other ways I have improved in the past 4 weeks….I've taken the time to set measurable, realistic goals that I am now meeting.  I now eat breakfast (gasp!) everyday first thing instead of waiting until 11:00 am thinking it was okay because it would help me lose weight.  I eat 5-6 times per day.  I strive to eat clean 95-100% each day.  I have planned indulgences.  Finally, when I have fallen off the wagon, I am able to give myself some slack.  I get up, brush myself off and jump right back on!
Thank you Holly!  I am so surprised and honored to be selected as one of the mini challenge winners.  I am inspired by the ladies of ClubFYM every day.  I love and truly appreciate the honesty and realism that the women bring to this journey.  It is so refreshing to have a place where women can come together, bare their souls and feel supported.  I only hope that I can give back in some way. "
~ Jennifer B.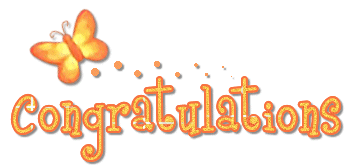 Jennifer you are well deserving of being chosen! I am just so thankful I was able to help you with your photos so you could truly see how much your body is transforming just 4 weeks in!
I also want to thank you for utilizing the forums to keep asking in order to help get the information and support you needed  in order for this shift to take place.
What you have done is very rare.
I do begin conversations with MANY women who have a similar background, who are also very skeptical. The difference here is that you did not scoff at what was shared after the first post  – where many do and just leave for they truly do not want to change or are not ready. I am so glad you did not give up and continued to prod and question. When I used to teach 4th grade science this is what I told my students – the ONLY way you will learn is to keep asking questions.
You did it!
And look at you now!
You are such an inspiration!
Do you find Jennifer's story to be inspiring?
Share your Support below.

What helpful tips have you learned from Jennifer's 4 Week Results?
Your Friend and Coach,