As you may have heard, Fit Yummy Mummy is celebrating a 4 year anniversary!
In celebration, I have completely revised the original Fit Yummy Mummy Fat Loss handbook that was released 4 years ago – November 2007 – including a new downloadable handbook, videos and extra fat loss resources. ClubFYM has also undergone many improvements all to enhance the level of coaching and support that is offered. I count my blessings every day to be a part of such an amazing community of women.
I have outlined below a very brief look back over the past 4 years of FYM  – many more events and success stories are posted right here on the Fit Yummy Mummy Blog. From the "Fit Mommy Success Stories" to my own personal post baby transformation.
Take a look around and see the impact Fit Yummy Mummy has made for women around the world.
The VERY first FYM meet up took place February 2008 in Toronto Canada…
I am VERY excited to share that I had the true pleasure of experiencing the Very 1st Fit Yummy Mummy Meet Up!
Not only was my first trip to Canada exciting in itself – but knowing I had the opportunity to actually meet and spend time with the women I chat with on a daily basis on ClubFYM. I was too excited as the Taxi pulled up outside the Hilton for inside, waiting in the Lobby was Julie C, Marloes, Jessica, Jennifer, Patti and Carolyn!
What a thrill to give these amazing women a big hug and actually see the progress they have been making first hand!
We had the most delicious dinner at the Monsoon. Good times were shared over dinner as the FYM's shared amusing and heartwarming stories (and pictures : ) about their family, fitness tips and plans for future success.
There is NOTHING more powerful than coming together with a group of like-minded women, who are passionate about becoming the best version of themselves.
I did not meet a group of online faces, I meet and connected with family.
Thanks again Ladies for making this happen! You are the absolute BEST! I know this is just the FIRST of many more Fit Yummy Mummy Meet Ups…..Get ready for Spring 2009!
~~~~~~~~
2nd Meet Up – Summer 2008
"Skinny Jeans, Six Packs and Cheesecake
"

What more could a group of fabulous Fit Yummy Mummy's ask for!
Meeting Susan, Angela, Deb and Alison was such a treat! (I knew Sheri from Elizabethtown, so it was awesome of her to organize this small event)
I felt like I was getting together with old friends.
After Hugs and Congrats Wishes, we sat down together for lunch and just started chatting away!
We talked about everything from our family's to our fitness routines. It is amazing just how much Fit Yummy Mummy has changes their lives! Each of these ladies were just Beaming! I am just so proud!
We all made very healthy choices for our meals – reason being….just about all of us planned on getting one of those Yummy pieces of Cheesecake! ~ You just can't go to The Cheesecake Factory without one!
~~~~~~~
Deb's Reflection of a Fit Yummy Mummy Meet UP
"Two weeks ago I decided to meet some Fit Yummy Mummy's for the Cincinnati Shopping Trip.
All of my family was otherwise occupied that day and I live right here, so why not?
I was not looking for skinny jeans, I was more "before" than "after"!
I was looking to see if this program is the real deal or an internet gimmick!
I was looking for motivation to press on.
I was looking to meet some new friends.
I am delighted to report I found all this and more with A Fit Yummy Mummy Shopping Day
It was wonderful getting acquainted over the delicious food. I asked all my questions about FYM and how it works out for them. All but me had participated in the Transformation Challenge–we even had the grand champion and 2 other finalists. Their answers gave me information, hope and motivation to continue!
Seeing the results and excitement in the other Fit Yummy Mummy's was so motivating: it works! they're committed, they're disciplined, they're happy and excited about their results, they look great!
If they can do it, so can I! Fit Yummy Mummy is the real deal: a workable, doable programs for busy moms at home. Club FYM is an awesome group of women dedicated to improving themselves and helping each other.

I'm in–bring on the next challenge!! Thank you Holly, and thank you Susan, Sheri, Angela, and Alison! It was wonderful to meet you and I look forward to cheering each other on in the weeks ahead.
If any of you out there in Club FYM have a chance to meet in person like this, go for it!!"
~ Deb, Proud Member of ClubFYM
~~~~
Keeping Fit with My Fit Yummy Mummy Family Summer 2008
Not only was this a meaningful visit for Tyler and I to have this one on one time with "Nonnie" – my mom lives about 3 hours away in Indianapo
lis and has not seen Tyler since he had his seizure in April – but it also made me realize the
impact living a fit lifestyle has had on those I love
.
Traditionally, getting together with mom involved a lot of sitting and eating out. Not uncommon to find us camped out in front of the TV watching a rented movie and eating pizza that was delivered to our door. The next day would involve some type of shopping trip and going out to eat. That's what it was like about a year ago.
I suddenly realized just how much things had changed when shortly after mom's arrival, we packed up some essentials and headed out to the park at Freeman Lake. My mom looked great and was full of so much energy – I so need to mention that
she turns 67 this year

!
It was non stop from this point forward. From the park to the bowling alley to grilling out in the backyard – fresh Salmon, dill and capers, a side of grilled asparagus and grilled mango for dessert. We were living the habits many strive to meet on a daily basis…and it just came naturally to us.
The Playground
Jumping on the Trampoline
Our backyard hold many opportunities for fun activities – this was a sight! My mom was jumping higher than Tyler most of the time!
We fit more meaningful activities in our short time together than I could ever imagine. This not only made for a fit and active time together, but deepened the memories we created. I am so very fortunate to have such an amazing mom who has taught me many important life lessons. From finding the humor in life to truly believing in myself and having the courage to succeed – no matter what I do.
Thank you Mom for these very special memories. Tyler and I look forward to many more!
~~~~~~
Skipping ahead to November 2011….
To say….wow – just 3 short years later – and here I am writing about my Mom turning 70 this Thanksgiving!
~~~~~~
Then there is the Spring of 2009: 1st Ever Fit Yummy Mummy Boot Camp

This was our first ever Fit Yummy Mummy Boot Camp held right here in Louisville, KY!
What a workout we had – all done on a playground – so you know it was filled with FUN!
This meet up was complete with workouts, lunch at the Cheesecake Factory (again) and hang out time with some Karaoke!
And…most recently, this summer 2011 – Fit Yummy Mummy held the first ever Weekend Summit Event!
We spent the weekend at The Brown hotel in downtown Louisville, KY and created a true FYM Experience!
The Summit was filled with follow along workouts with extra coaching from a handful of top fitness professionals, Kettlebell workshop with Pamela MacElree, Foam Rolling session with Ryan Ketchum, Yoga with our very own FYM Patricia Sheerin, Supportive Nutrition Strategies by expecting mom Kara Mohr, Band workshop, Time and Energy Management Strategies and powerful group session on How to Overcome Self Doubt led by Scott Colby and myself.
Now I could go on and on about what an amazing experience this was…but I'll leave that to the Fit Yummy Mummy's!
"Where do I begin?
Holly's Summit in Louisville was probably the very best thing I have done for myself since joining Fit Yummy Mummy. Holly covered so much and had great guest speakers. When they weren't teaching us, Pamela MacElree, Ryan Ketchum, Dave Randolph, Scott Colby, and of course, Holly, were spotting us and helping us learn the correct way to do kettlebells, resistance bands, use foam rollers and yoga(taught by our very own FYM Patricia Sheerin. Dr. Kara Mohr, PhD, is a behavorial weight loss expert and she shared lots of strategies with us to help us change our eating habits.
I think I speak for all of us in attendance when I say that this was an awesome, enlightening experience…not even enough words to describe it. Oh, and I didn't even mention the fun times and comraderie after hours! The two days flew by!
Holly teaches us to plan and I hope each and every Fit Yummy Mummy will begin thinking about saving for whenever the next live event may be. Take your FYM journey to the next level. You will never regret your participation! I am sure I discovered the "missing link" in my journey…now on to success!
Many, many thanks to you Holly for caring enough to do this for us and to all who helped you make this such a great event. XO..You are the best!"
~ Sue Cook
"Holly,
Thank you for all your dedication to FYM and for putting together an INCREDIBLE summit. I really don't think you know how much you mean to us Yummy Mummies or how much your work, modeling and creations change and empower our lives.
Thank you to all the other Fit Yummy Mummies out there at club FYM who are the back bone of my support system. You truly are FRIENDS. So thankful I traveled so far to meet many of you this past weekend at the summit.
The money spent on the summit was worth every penny. From tips and tricks, to work outs and personal coaching to the commradery and love felt, I left with the energy and excitement to keep my personal transformation going and the tools and fuel to do so. I'm ready to it to the next level. Would I go again? Absolutely. Already saving! Hugs Holly, job well done!"
~ Stephanie Carbonneau
"It was like a mini-movie for me going to Louisville and attending the FYM summit. I can't tell you how invaluable it was to hear from experts and Holly on how they apply what they do to their lives. I got to hear the truth behind the scenes and it made the journey that much more doable for me.
One of the things that stood out was how simple it really is to DO a healthy lifestyle and how much what we think or are in the habit of thinking and doing plays a part in how we live a healthy life and get the results we really want. If we work at training our thoughts and habits, the rest will come along for the ride on our enjoyable and transformational FYM journey.
And of course, connecting with my FYM sisters. I was so honoured to meet some of these great women that have been on such inspiring journeys and to be surrounded with these like-minded women that could relate to your struggles and grown through some intense intervals with you was so awesome! They were such fun to be around and I am glad for the connections I got to make live and direct.
Thanks again Holly for literally connecting us through this event to all that you are and do, it is such a blessing to have experienced it all. "
~ Elisa Sterling Cowan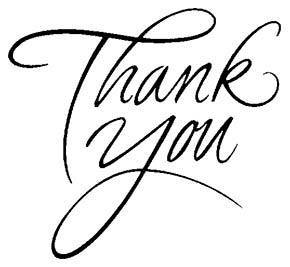 Sending out a heartfelt thank you to everyone who has been a part of Fit Yummy Mummy and supported with this system is all about.
You are appreciated!
I hope you enjoy all the added bonuses and upgrades that are now being offered and these help you continue to achieve new heights as you embark on your FYM journey.
Tags: Fit Yummy Mummy